Subdivision Site Preparation
in Kalispell, MT
Subdivision site preparation is an integral part of the development process. The site must be properly prepared before construction can begin. This includes clearing the land, grading the land, and installing utilities. These tasks require professional skills and equipment. That's why it's crucial to hire experienced site preparation contractors.
Our team at Massey Excavating has over 40 years of experience in site preparation for subdivisions. We know what it takes to get the job done right, and we're here to help you every step.
Clearing the Land
Clearing the land is undoubtedly an important part of construction site preparation, but there are other factors to consider as well. For example, we ensure that the land is properly graded so that water will drain away from your home site. We also take into account things like utilities and access roads. Our site preparation contractors come prepared with the latest equipment and technology to get the job done quickly and efficiently.
Aspects of Site Preparation
At Massey Excavating, we can help you with all aspects of site preparation, from clearing the land to grading and everything in between. We have professional site preparation contractors who are experienced and knowledgeable, and we're here to help you make your subdivision a reality. Some of the site preparation aspects we take care of include:
Clearing the land
Grading the Land
Installing utilities
Building Access Roads
Installing septic tanks
Digging for foundations
Diggin pounds
Rock wall construction
Important Services
Apart from all these, site preparation also involves tree removal, site demolition, and site dewatering. All these services are important for the success of your subdivision project. If you're starting a new construction project, our team at Massey Excavating is here to help you every step of the way.
Local & Family Owned
We are a local, family-owned, and operated excavation company that has been active for over 40 years. Some of the areas where we offer land preparation services include Kalispel, Bigfork, Flathead Valley, and other surrounding areas. We provide high-quality services at competitive prices, and we're always here to help you get the job done right.
We're here to help
We understand that site preparation can be a daunting task, but we're here to help. Our team of professional site preparation contractors are experienced and knowledgeable and always ready to offer optimum services.
Site preparation is an important process that should not be taken lightly. If you're considering developing a subdivision, contact Massey Excavating for all your site preparation needs. We're here to help you every step of the way.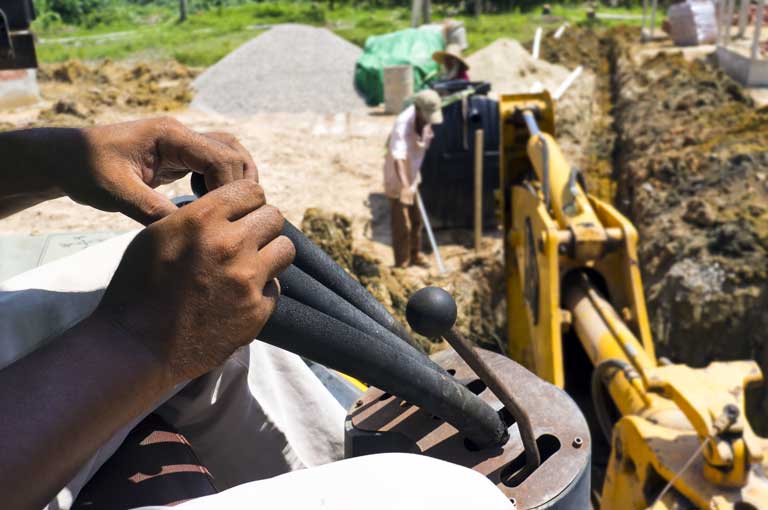 Get in Touch
If you have questions about our ability to install a new septic tank on your property or would like to consult with an expert about septic tank repair and abandonment, site preparation, or excavation in Kalispell, MT, contact us today at (406) 257-8947. We'll take the time to walk you through the process and explain our approach so you have the comfort of knowing you're in the best hands possible, from the moment we break ground.